A Real Home is Coming
A city actually. Built from the ground up.
For America's entire chronic homeless adult population.
In 11 years, they'll never live in disgust again.
A City Built for the Homeless
to Become Citizens Again
America's most in need can soon live with dignity, rebuild their self-respect, enjoy friendships, live safely, and start a new chapter in life.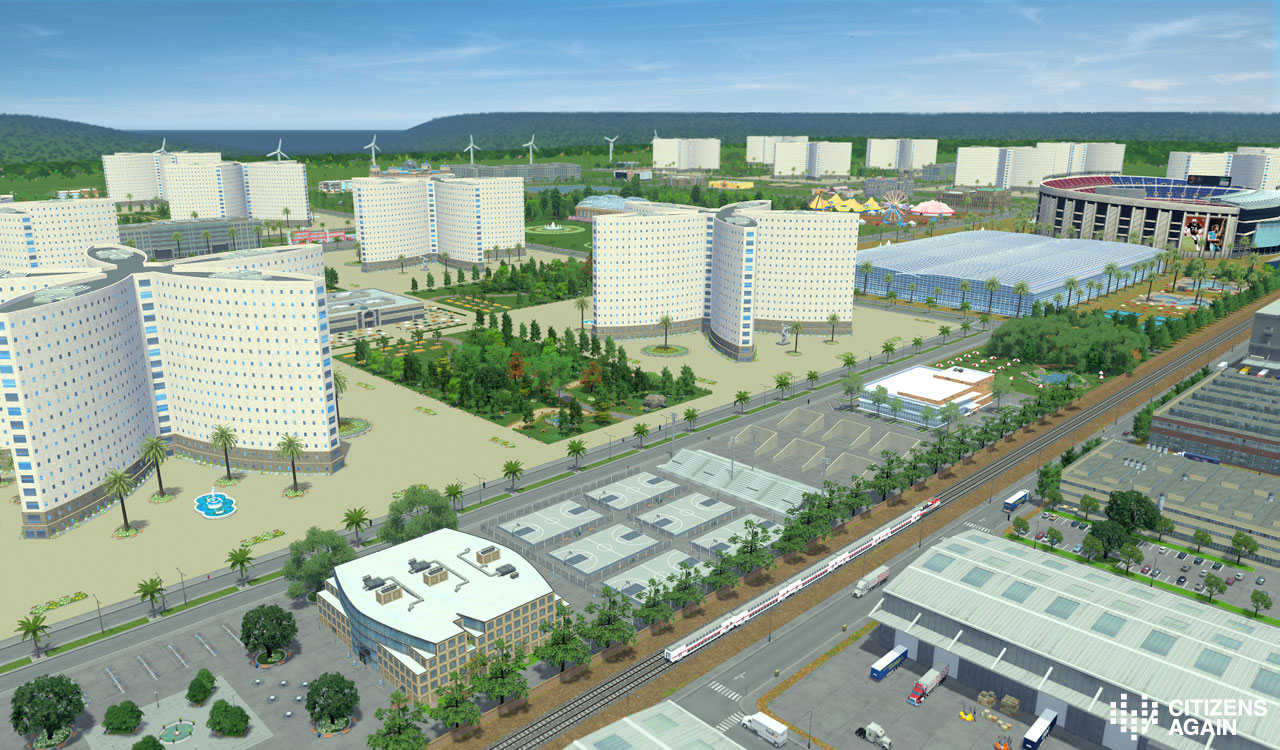 Citizens Again is a project to build a single, supportive living environment exclusively for America's entire chronic homeless population.
It will be a secure, all-inclusive, private city with all the amenities and services necessary for a 150,000 high-needs population.
Qualified citizens choose to live here and are free to leave at any time. Some might want to stay forever. Others might just need a chance to get back on their feet to reenter society. Either way, it's an opportunity for a better life for all.
A Complete and Desireable City
It will be a city they'll want to live in, a community they'll want to be part of, and for those that desire, an opportunity to gain life skills to integrate back into society.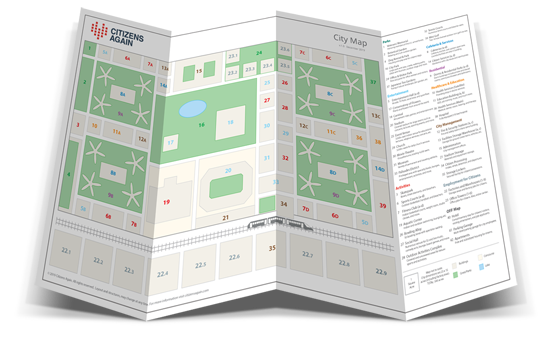 Healthcare
Hospital
Dental and Vision Services
Mental Health
Entertainment & Activities
Movie Theatre
Bowling Alley
Sports Courts
Various Facilities
Hotel for visiting family
Dog park and kennel
Perimeter staff housing
Reentry Preparation
Job Training
GED certificates
Housing & Job Placement
Designed for the Masses
Every aspect of the City will be designed and built to handle 150,000 citizens comfortably.
Remove Symptoms of Homelessness
To solve the problems the homeless cause society, we MUST solve their problems first.
Panhandling

Occupying Rec Areas

Open Defecation

Public Intoxication

Spreading Diseases

Discarded Needles

Fires

Vagrancy

Roaming Mentally Ill

Strain on Services

Random Violence

Homeless Encampments

Sidewalk Camping

Biohazard Risks

Outdoor Drug Labs

Fecal Runoff

Thefts & Break-ins

Sterilization Crews

Encampment Clearing

Tent Cities

Heavy Police Presence

Scattered Carts

Car Camping

Trashed Environment
Much Different from Other Efforts
200 Years Quicker
Current government efforts will take about 200 years to reach functional zero street homeless, based on the averaged annual reduction rate over the past 10 years.
With Citizens Again, it will take about 11 years to complete the City and about 2 years to populate it fully; for a total of about 13 years to reach functional zero street homelessness.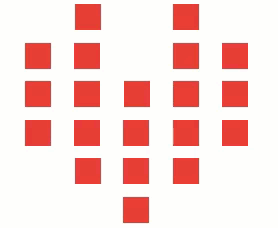 Citizens Again has uniquely identified a deeper understanding of what's needed for people to thrive, not just survive. It goes way beyond today's humanity minimums of shelter, clothes, and food. It's called the 20 Building Blocks of Humanity, and it will encompass every aspect of service for the City.
To make this happen, Citizens Again needs your support. The government and philanthropists won't invest in early-stage projects without detailed and formal feasibility studies, business case documents, whitepapers, and more.
With crowdfunding, Citizens Again will start building the initial team and work with outside agencies to create the necessary deliverables to pave the path for future funding, and ultimately create this solution.

Crowdfunding

Philanthropists

Government

The City
Get notified of company news, project updates, upcoming events, and more.