Unique Requirements, Features, & Results
Only with a deep understanding of a person's needs and wants, can you begin to realize solving this crisis will require something much different than previous efforts.
Unique Requirements
To end chronic street homelessness across America, the following requirements seem obvious; yet no other effort has had any of these. Citizens Again has all five.
It will be designed and built to handle America's entire adult chronic homeless population. For example:
The City will manage a population of 50k/100k/150k based on single/double/triple occupancy – more than enough for America's chronic homeless adult population of approximately 90,000 people.
Dedicated on-site facilities for medical, vision, dental, hearing, etc.
Dining: 4 on-site kitchens and cafeterias with 4,500 seats with multiple eating times.
Every facility, venue, and public space will be designed for a 150,000 population.
It will provide a greater range of benefits to society at a lower cost than any previous effort. For example:
Significant cost savings by housing and caring for America's most costly and burdensome chronic homeless.
Cost-effectiveness provides a greater range of services to help those that desire to break the homelessness cycle.
The City can provide a more humane environment to those most in need.
It will be designed and built to last a millennium as a cost-effective solution to help the homeless. For example:
Lower costs of long-term maintenance and upgrades by constructing with long-lasting materials, implementing ease-of-maintenance techniques, etc.
Decrease operational expenditures by buying in bulk, using innovation and technology to streamline processes, appoint qualified citizens for city jobs, etc.

With earned profits from revenue received via on-site industrial, manufacturing, and office jobs, the City can lower taxpayer dependency.

Reduce people entering/re-entering homelessness with proactive and preventative services, including on-site counseling, educational services, job training, career guidance, placement services, and working with outside agencies.
It will meet the needs and wants of the homeless by providing the 20 Building Blocks of Humanity all people need. For example:
Create a place they'll want to come to, stay at, and try to improve their lives.
It will be a solution people will want to be part of. For example:
Provide a better, healthier, happier life for the chronic street homeless
Free up resources for cities
Remove burdens on public
Give peace of mind to relatives of the homeless, knowing their loved ones are in a safe place.
Unique Features
The City will be unlike any previous effort to help the chronic homeless.
Other homeless housing efforts need to be located within the urban core to be close to homeless services, welfare offices, public transportation, jobs, food banks, and more. But the City will be self-sustaining and has no external dependencies.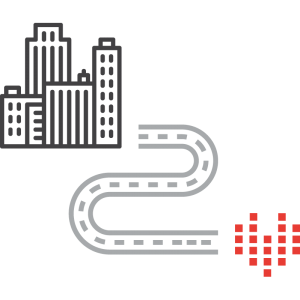 Being outside the urban core provides tremendous benefits:
No NIMBY (Not In My Back Yard) pushback from neighboring residents
Lower land costs
No space/land limitations
Much fewer construction limitations
Expedited design, permits, and construction
Having a single location with a large population allows opportunities for economies of scale.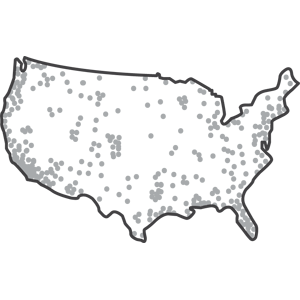 Benefits:
Massive cost savings when buying in bulk: food, clothes, materials, supplies, materials, etc.
Costly facilities and services would be cost-prohibitive with lower populations, but become cost-effective with larger populations.
Cost savings by bringing services such as medical/dental/hygiene, meal prep, laundry, etc., in-house instead of using external for-profit businesses.
Reduce costly redundancies with staffing and facilities using a single location versus 1,000+ locations across the country.
Cities across America struggle to get new shelters and housing for even just a fraction of their homeless – but Citizens Again will have room for all of them.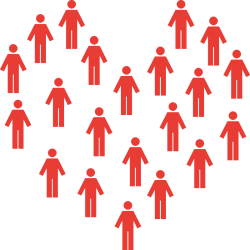 Benefits:
No waiting list for housing
No more being pushed around from encampments
No limitations on shelter qualifications
The City will utilize modern security technologies to create a safer city while relying less on roaming security teams to catch or prevent negative situations.
CCTV
CCTV video cameras will be used to view in real-time, and record, every location in the entire city.
Control Room
Safety teams and AI software will monitor video feeds from all across the city to watch for escalating situations, crimes in progress, and track high-risk offenders. The goal will be to prevent negative situations from occurring, minimizing problems in progress, and reduce/avoid false accusations.
Safety Teams
Safety Teams will be visible throughout the City in unobtrusive ways.
Perimeter Zones
Specific areas of the City will be set to trigger alerts to notify the Control Room Safety Teams when citizens are in areas they are not allowed.
Turnstiles
Turnstiles ensure proper access for citizens to events, venues, meal access, their residential building, their sleeping quarters, job check-in, etc.
Fire Department and EMTs
As in any city, on-site fire departments and EMTs will always be available for emergencies.
Unique Results
This solution is focused on clear and targeted results unlike any previous efforts.
200 Years Quicker
Current government efforts will take about 200 years to reach functional zero street homeless, based on the averaged annual reduction rate over the past 10 years.
With Citizens Again, it will take about 11 years to complete the City and about 2 years to populate it fully; for a total of about 13 years to reach functional zero street homelessness.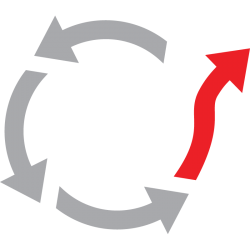 Breaks the Cycle
Free shelter won't end "homelessness." It takes much more than that.
For those that wish to reenter society, the City will provide a stable living environment to give them a chance to stop their downward spiral and work with counselors to learn life skills to become self-sufficient. When they leave the City, case managers and outside agencies will provide support to help break their cycle of homelessness.
Get notified of company news, project updates, upcoming events, and more.