A complete city for a complete solution
This goes way beyond today's humanity minimums of shelter, clothes, and food.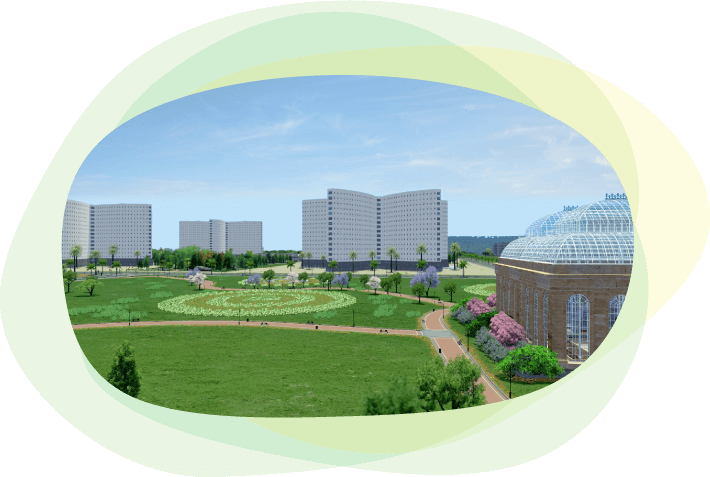 This will be a place the homeless will want to move to, a community they'll want to be part of, and for those that desire, an opportunity to gain life skills to integrate back into society.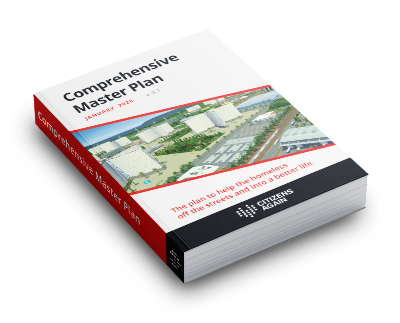 Fanatically planned
An unhealthy obsession to help the homeless off the streets and into a better life led to the creation of this 700-page plan that details the vision of the City, including land use, buildings, logistics, processes, innovations, citizen life, community development, and more.
Unique Requirements
Undeniably unlike any other effort to end homelessness.
It will be designed and built to handle America's entire adult chronic homeless population. For example:
The City will manage a population of 50k/100k/150k based on single/double/triple occupancy – more than enough for America's chronic homeless adult population of approximately 90,000 people.
Dedicated on-site facilities for medical, vision, dental, hearing, etc.
Dining: 4 on-site kitchens and cafeterias with 4,500 seats with multiple eating times.
Every facility, venue, and public space will be designed for a 150,000 population.
It will provide a greater range of benefits to society at a lower cost than any previous effort. For example:
Significant cost savings by housing and caring for America's most costly and burdensome chronic homeless.
Cost-effectiveness provides a greater range of services to help those that desire to break the homelessness cycle.
The City can provide a more humane environment to those most in need.
It will be designed and built to last a millennium as a cost-effective solution to help the homeless. For example:
Lower costs of long-term maintenance and upgrades by constructing with long-lasting materials, implementing ease-of-maintenance techniques, etc.
Decrease operational expenditures by buying in bulk, using innovation and technology to streamline processes, appoint qualified citizens for city jobs, etc.

With earned profits from revenue received via on-site industrial, manufacturing, and office jobs, the City can lower taxpayer dependency.

Reduce people entering/re-entering homelessness with proactive and preventative services, including on-site counseling, educational services, job training, career guidance, placement services, and working with outside agencies.
It will meet the needs and wants of the homeless by providing the 20 Building Blocks of Humanity all people need. For example:
Create a place they'll want to come to, stay at, and try to improve their lives.
It will be a solution people will want to be part of. For example:
Provide a better, healthier, happier life for the chronic street homeless
Free up resources for cities
Remove burdens on public
Give peace of mind to relatives of the homeless, knowing their loved ones are in a safe place.
Unique Features
The City will be unlike any previous effort to help the chronic homeless.
Other homeless housing efforts need to be located within the urban core to be close to homeless services, welfare offices, public transportation, jobs, food banks, and more. But the City will be self-sustaining and has no external dependencies.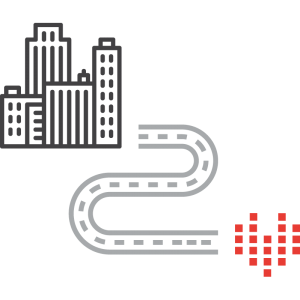 Being outside the urban core provides tremendous benefits:
No NIMBY (Not In My Back Yard) pushback from neighboring residents
Lower land costs
No space/land limitations
Much fewer construction limitations
Expedited design, permits, and construction
Having a single location with a large population allows opportunities for economies of scale.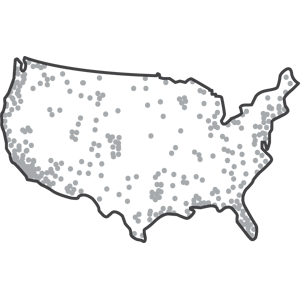 Benefits:
Massive cost savings when buying in bulk: food, clothes, materials, supplies, materials, etc.
Costly facilities and services would be cost-prohibitive with lower populations, but become cost-effective with larger populations.
Cost savings by bringing services such as medical/dental/hygiene, meal prep, laundry, etc., in-house instead of using external for-profit businesses.
Reduce costly redundancies with staffing and facilities using a single location versus 1,000+ locations across the country.
Cities across America struggle to get new shelters and housing for even just a fraction of their homeless – but Citizens Again will have room for all of them.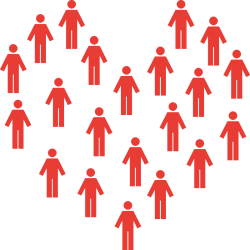 Benefits:
No waiting list for housing
No more being pushed around from encampments
No limitations on shelter qualifications
The City will utilize modern security technologies to create a safer city while relying less on roaming security teams to catch or prevent negative situations.
CCTV
CCTV video cameras will be used to view in real-time, and record, every location in the entire city.
Control Room
Safety teams and AI software will monitor video feeds from all across the city to watch for escalating situations, crimes in progress, and track high-risk offenders. The goal will be to prevent negative situations from occurring, minimizing problems in progress, and reduce/avoid false accusations.
Safety Teams
Safety Teams will be visible throughout the City in unobtrusive ways.
Perimeter Zones
Specific areas of the City will be set to trigger alerts to notify the Control Room Safety Teams when citizens are in areas they are not allowed.
Turnstiles
Turnstiles ensure proper access for citizens to events, venues, meal access, their residential building, their sleeping quarters, job check-in, etc.
Fire Department and EMTs
As in any city, on-site fire departments and EMTs will always be available for emergencies.
Facilities
The City will have all the buildings and facilities necessary for a population of 150,000 people.
Dorm Towers
Citizens will live in the dorms, which consist of sleeping rooms, and shared bathrooms with private shower stalls. The City will have 4 neighborhoods, each consisting of 4 dorm buildings, totaling 16 dorms in the City. Each building will consist of 16 floors with 5 wings per floor, and 40 rooms per wing. That equates to 3,200 rooms per building (40 rooms x 5 wings x 16 floors); 12,800 rooms per neighborhood; and 51,200 rooms for the entire city. Each room can be configured for single/double/triple occupancy.
Cafeterias
Each of the 4 neighborhoods will have its own cafeteria and kitchen. Each building will consist of 3 stories: including a kitchen basement, first floor serving and seating, and top floor open space for additional seating and community activities.
Hospital
The City will have a 285-bed hospital providing inpatient and outpatient services, emergency services, surgery, and TBD specialty services.
Health Services
Two healthcare service buildings on each side of the city, will include medical offices (providing primary care), optometry (eye tests, eye health, receive glasses), orthodontists (all dental care, including exams, teeth cleaning, root canals, fillings, and more), mental health & therapy (psychiatrists, therapists, family and group therapy), and personal care services (barbershop, hair salon, nails, and more).
Carnival
A permanent carnival installation – consisting of 4 Acres of attractions, mild amusement rides, games, events, and entertainment – will be located in the City Park.
Entertainment Hall
Each neighborhood will have its own 4-story entertainment hall. Each floor will have specific purposes: arcade, TV pods, social area, and quiet floor.
Event Venue
A multi-purpose venue with a 3,500+ person capacity will be used for special performances, concerts, lectures, religious services, and other events that need theatre seating with a large stage.
Promenade District
This will be a privileged access area where citizens with certain earned levels, or who are willing to spend credits, can enter and enjoy specialty foods and restaurants, coffee shops, lounges, activities, and more.
Movie Theatre
An 18 screen multiplex theater with 4,200 total seats will play a range of movies.
Museum
Variety of permanent and traveling museum exhibits. Artwork could include historical reproductions.
Social Hall
The 4-story Social Hall is a place for citizens to gather, socialize, and enjoy numerous venues for DJ music, live music, comedians, and other various acts. One floor will be a dedicated area for citizens to socialize, play cards or board games, read, and more.
Stadium
The City will have a 50,000 seat stadium for large-scale events such as concerts, lectures, sporting events, and more. A covered stadium roof will minimize noise leakage to City residents.
TV Pods
Located in the Entertainment Hall in each neighborhood, TV Pods are rooms with tiered seating for about 50 people to watch TV on multiple, large screens. Each TV Pod will play a unique channel, giving the entire 1-acre floor many viewing options.
Administration
The Administration building will handle all management functions for all aspects of the City. In addition to offices, the building will also include employee cafeteria, fitness center, lounge, outdoor park, employee services, and more.
Facilities & Stadium Storage
Various warehouses throughout the City will store park maintenance tools, street cleaners, equipment, supplies, stadium equipment, and more.
Fire & Security Stations
Each side of the City will have its own combined Fire and Security Stations.
Citizen Processing
This service center will assist citizens arriving in the City, as well as process departing citizens, facilitate drug and alcohol rehabilitation, and contain a holding area. The building will include sleeping quarters for citizens, healthcare screening rooms, classroom auditoriums, cafeteria, activity areas, and lounge.
Safety Stations
Various safety stations will be placed throughout the City to provide a visible presence and immediate assistance for citizens.
Aquatic Center
An indoor aquatic center will provide citizens with a variety of water activities: including, multiple swimming pools, lazy river, lap pools, lounge areas, locker rooms, mild water attractions, and outdoor lounge with more pools.
Bowling Alley
A 50 lane bowling alley with a large spectator viewing area.
Fitness Club
Indoor fitness club complete with basketball courts, weight room, and studio space for fitness classes.
Mini-Golf
Two themed 18-hole outdoor mini-golf courses.
Outdoor Activities Complex
Covered and uncovered areas for leisure sports and activities, including volleyball, ping pong, shuffleboard, bocce ball, and much more.
Skate Park
One acre skate park with bowl, ground ramps, numerous handrails, ledges, blocks, and more. Bleacher seating will be provided for spectators.
Soccer Field
A large open field in the City Park to be used for various activities, including soccer, Frisbee, and open play.
Sports Courts
Each neighborhood will have sports courts that include basketball, handball, and other activities, along with bleacher seating and lighting.
Tennis Courts
Tennis courts available for drop-in or organized play.
Botanical Garden
A 4-acre outdoor botanical garden will include meandering paths through a wide range of gardens and collections of attractive (and hardy) flowers, plants, sculptures, creek, and other garden elements.
City Park
An approximately 34-acre park, complete with a large central plaza with fountain and seating, walking paths, lake, creeks, outdoor stage, trees, plants, flowers, and more. The City Park will also contain the Flower Conservatory, soccer field, and Carnival.
Dog Kennel and Park
Housing and park for citizens' dogs they bring with them to the City. This area will include a 2+ acre outdoor area with trees, plants, pond, obstacles for climbing and playing, and a large area for the dogs to run and play.
Flower Conservatory
A large greenhouse with plants and flowers from around the world.
Japanese Tea Gardens
A tranquil and natural landscape with Japanese aesthetics, meandering paths, Zen rock gardens, ponds, bridges, buildings, waterfalls, and more.
Neighborhood Parks
Each neighborhood will have surrounding parks where residential buildings and cafeterias are located. Each neighborhood park will have plazas with large amounts of seating for socializing and waiting outside for mealtimes, seating with game tables, trees, flowers, lawns, water fountains, statues, interactive elements, pathways, and bike parking. Each neighborhood will have similar, yet, unique elements.
Factories and Warehouses
Citizens can work to produce items to be used in the City, as well as external sales of items. Factories will provide on-the-job training and employment for citizens who choose to work. Items produced include items used in the City, items the City will sell externally, and items manufactured for other companies.
Office Buildings
The City will have six 7-story office buildings where capable and willing citizens can perform outsourced work for other companies. Jobs will include call-center and other back-office work.
Apartments
On-site apartments, located on the perimeter of the City, will provide free or subsidized housing for City interns and employees, including therapists in training for their service hours. Cafeteria services may be provided.
Church
A 3,000+ seat church will provide multi-session, daily church services.
Citizen Services
The Citizen Services team will provide various services to assist citizens with issues they may have while living in the City, as well as providing preparation for those that intend to leave the City.
Educational Building
Staff will provide various educational programs, training, and classes on a variety of topics ranging from GED certificate programs, arts & crafts programs, music classes, industry-specific job-training classes, and more.
Hotel for Visitors
The City will have an on-site hotel located on the perimeter of the City. The hotel will offer complimentary stay for visiting family members and friends of the citizens, as well as complimentary lodging for visiting entertainers for the City's venues, visiting athletes for the sports arena, and for traveling interviewees for open staffing positions.
Storage Lockers
The City will securely store all citizen possessions in on-site storage lockers, so their personable items are available when/if citizens choose to leave the City. Items will be cleaned and sterilized prior to storage.
Visitor Center
A designated private indoor and outdoor park-like area will be available for citizens to visit with their visiting friends and family.
Amenities
The City will offer a wide variety of amenities to contribute to the citizens' overall happiness and well being.
Dorm-Style Living
Private or Shared rooms
Locking dorm rooms
Communal bathroom facilities
24/7 access to private showers
TVs in room
Clean sheets
Laundry services
Remove Life's Burdens
Cooking
Shopping
Paying bills on time
Home maintenance
Vehicle maintenance
Getting enough money for things
Parks
Lake with rowboats
Paths for walking and biking
Open grassy fields for activities
Koi ponds
Flower gardens
Long meandering creek
Statues and artwork throughout
Japanese Tea Gardens
Year-round carnival
And more
Activities
To minimize boredom and keep citizens entertained, the City will strive for the goal to have enough activities and entertainment for citizens to go 60 days without repeating any activities (if desired). These are categorized into full-day, half-day, 2-hour, and 30-minute activities.
Play Sports
Basketball
Handball
Swimming
Tennis
Volleyball
Skatepark
Football
Soccer
Croquet
Weightlifting
Attend Visiting Performances
Circus
Comedians
Magic shows
Musicians
Plays
Sports teams
Leisure Activities
Badminton
Bocce ball
Bowling
Cards and board games
Frisbee
Frisbee golf
Horseshoes
Lawn chess
Mini golf
Shuffleboard
Aquatic Center
Arcade Center
Arcade games
Air hockey
Billiards
Foosball
Ping pong
Skeeball
Social Activities
Arts & Crafts
Bingo
Community dances
Cooking classes
Dance classes
Music classes
Social hall
Spiritual Activities
Church services
Meditation
City Participation
Take on leadership roles
Teach classes
Work city jobs
Citizen Performances
Self Enrichment
Attend Lectures
Get a degree, job certificate, etc.
Learn new languages, instruments, etc.
Read books (on PADD or in Library)
Teach classes to others
Volunteer around the City
Viewing
Spectator sports
TV (TV Pods, TV in dorm room, etc.)
PADD (videos, etc.)
Movie Theater
Movies in the Park
Services
A variety of services will be provided to help all citizens.
To achieve short-term and long-term success, the City will have active participation in assisting the needs of its Citizens.
Onboarding
All arrivals will go through a thorough – yet, easy to understand – onboarding process to help prepare them for City entry and will receive:
Health checkups and services, for medical, dental, and vision needs
Blood tests for communicable and infectious diseases; quarantine if necessary
Assistance with personal hygiene and grooming care, including hair cuts, trim fingernails, shaves, makeup, etc.
Assistance with alcohol or drug dependencies
A personal case manager to assist with integration to the City. If needed, work with a counselor or therapist
City Orientation training to get to know the rules of the City, safety and security procedures, educational and personal growth programs, City processes, venues and facilities, availability of jobs, and more
Integration
Once arrivals have completed all onboarding tasks, they will be ready for entry to the City and to become citizens. All new citizens will be assigned a citizen Buddy to help mentor and guide them around the City and answer questions – with the ultimate purpose of helping them with City integration and make friends. For the first week, each new citizen will have a daily check-in with their assigned case manager. When appropriate, those check-ins will become weekly, and then monthly.
Day-to-Day
In addition to drop-in service centers to assist citizens with day-to-day living, all citizens will have an assigned counselor to assist them with issues they may have, answer questions, or provide any assistance regarding the City. Counselors will track and document the directional progress of their assigned citizens.
Citizen Services
The Citizen Services department will provide assistance to citizens with issues they may have while living in the City, such as: changing dorm locations, roommate conflict resolution, reporting issues in the City, PADD replacement, etc. This service center will also assist citizens in preparation for leaving the City, such as job and housing placement assistance, life skills training, address/resolve legal issues, obtain drivers' licenses or REAL ID cards, and more.
All citizens will have full access to all necessary healthcare services.
Medical
An on-site dedicated hospital and medical center are on-site for citizens. All citizens will receive a full medical exam on intake, and issues will be addressed.
Dental
The City will provide full dental services on-site. All citizens will receive dental exams and cleanings at intake, as well as regularly scheduled checkups and cleanings, and other necessary dental care.
Vision
All citizens will receive regular vision tests and receive necessary eyewear at intake and will receive regularly scheduled exams.
Mental Health
To assist with traumatic, psychiatric, drug and alcohol dependencies, the City will have on-site counselors and therapists for one-on-one and group therapy sessions with citizens. Possible video chat therapy services will be utilized with remote counselors. Medications will be prescribed as needed, and citizens will be monitored to assist with consistent consumption.
Hygiene
The City will have barbershops, beauty shops, etc. All citizens have access to showers 24/7, clean clothes, clean linens, etc.
Educational services will be offered to help those that wish to prepare for re-entry into society; as well as those that just want to better themselves.
Skills
Citizens can learn job skills, life skills, and more.
Certificates & GED
Various degrees and educational program certificates can be earned.
Arts & Crafts
Classes involving creativity will be offered, including painting, drawing, photography, crafts, and more.
Music
Citizens can learn how to play instruments, record music, and more.
The safety and security of all citizens is vital for success. So the City will utilize a range of services and technologies to prevent negative situations from occurring, minimize problems in progress, and avoid false accusations.
Security Teams
Security Teams will be visible throughout the City in unobtrusive ways and will work in conjunction with the Security Control Room teams who monitor CCTV video cameras to prevent and address at-risk issues.
Fire Department and EMTs
As in any city, on-site fire departments and EMTs will always be available for emergencies.
Security Control Room
Safety teams and AI software will monitor video feeds from all across the City and watch for escalating situations, crimes in progress, and to monitor highly-probable offenders.
Significant resources will be provided to assist those that wish to integrate back into society, so they have the best chance to end their cycle of homelessness.
Life Skills Counseling
Clear and simplified guidance to help gain the skills needed to succeed on their own. This includes cooking, paying bills, financial management, and more.
Job Training
Citizens can get trained in new fields of work, including many jobs within the City, and including on-site factory and office jobs.
Job Experience
After training, citizens can gain valuable on-the-job experience.
Job Placement Assistance
On-site counselors will work with outside employers across the Nation for job placement.
Housing Relocation Assistance
City staff can assist in finding and placing of those wishing to leave the City.
Placement Services
Case managers will assist in helping obtain driver's licenses, finding external counseling and group therapy meetings, and assisting with other efforts to help departing citizens get their life back on track.
Reintegration Managers
The City will provide its own case managers, as well as work with outside agencies, to assist and follow-up with help and guidance once citizens have moved back into the general public.
Quantifiable Goals
All decisions made on this project fits into one of these categorical goals.