Project Planning
Initial project phases and timeline.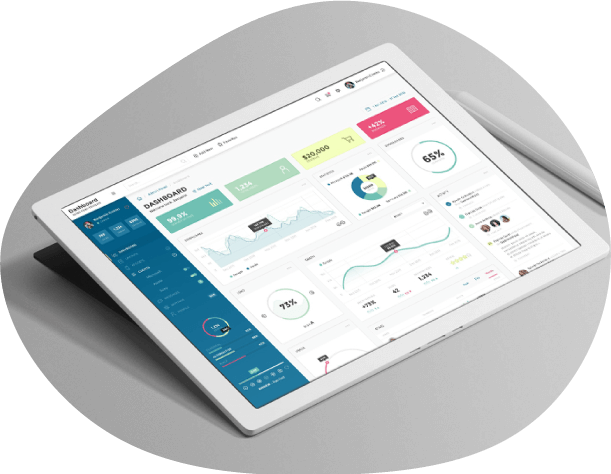 Create the foundational aspects necessary to establish clarity of the problem, solution, and set the path for project success.
Deliverables:
Master Plan v.1.0
Website
Online Forum
Knowledge Resource Library
Mockups (images, videos, and interactive)
Research reports
Whitepaper: 20 Building Blocks of Humanity
Goals:
Initial crowdfunding
Initial government funding and commitments
Initial philanthropist funding and commitments
Key supporters
Critical starting team and external partners
Active online forum

Most extensive

online collection of easily accessible knowledge resources
Define all aspects related to building and running the City, as well as optimizing the successful experiences for all future citizens, and identifying the processes and needs for citizens to reintegrate back into society.
Deliverables:
Master Plan v.2.0
Business Plan v.1.0
Citizen Processes
Needs and Wants Assessment Report (regarding citizens, workers, location, transportation, etc.)
Identify and obtain Location Transportation Agreements (with

crucial 

parties and government)
Identify and acquire site location (with government support and backing)
Legal contracts
Government funding commitments
Goals:
Identify experts, advisors, and ideal partners for design, development, and various processes
Complete initial internal team
Identify best materials to fit the City's needs (low maintenance, longevity, etc.)
Design all physical aspects of City architecture, innovation, transportation, and more. Identify all processes starting from arriving at remote Intake Centers, to living in the City, to preparing to leave, and finally, integrating back into society.
Deliverables:
All building and facilities plans
City map
Full visuals and mockups of most aspects of the City, including 3D renderings, 3D video walkthroughs, digital interactive simulators, scaled models, some constructed 1:1 scaled prototypes (for rooms, beds, wristbands, clothes, full dorm wings, etc.)
Comprehensive analysis of materials, including longevity, anticipated maintenance routines, tampering and sabotage resilience, etc.
Updated materials, including project development budget, timeline for delivery, annual expenditures, etc.
Contractual agreement with 100% full local/state/federal government committal of funding for building and running the City
Goals:
Design every aspect of the City in this phase.
Signoff on proposed design, materials, processes from various agencies and experts to ensure issues are caught or minimized early on.
Signoff from a diverse group of potential citizens on all aspects. Address issues and re-design if needed.
Begin simultaneous development across the City, transportation, and other aspects.
Deliverables:
City and perimeter structures
Transportation to City
Development of remote intake centers
Personal citizen items (clothes, shoes, PADDs, etc.)
Operational Procedures and Methodologies (manuals and training for every aspect of the City)
Goals:
Deliver on-time
Deliver on-budget
Make necessary changes if failed to catch issues earlier on
Test all systems, procedures, and methodologies in on-going stages during development, and completion of specific items in development. Hire and train city staff to learn and test processes. Upon completion of elements and fixed issues, full city-wide acceptance testing will be performed with masses of beta testers. Resolve issues.
Deliverables:
Unit testing acceptance
Integration testing acceptance
System-level testing
Initial acceptance level testing
Negative scenario testing
Complete hiring of initial City staff.
Goals:
Identify issues and fix
Ensure things work as desired
City staff fully trained
Populating the City will be paced out over approximately two years to carefully scale systems, minimize issues, and ensure citizen integration success.
Goals:
Meet the success criteria levels
This phase will begin during Debug and Deploy phases and will be continuously updated to ensure all lessons learned are captured for future deployments in the US or around the world.
Timeline
The project's timeline is based on leadership and management from Citizens Again and other agencies in the private sector, along with the assumption of proper governmental support.
'17
'18
'19
'20
'21
'22
'23
'24
'25
'26
'27
'28
'29
'30
'31
'32
'33
 
 
 
Initiate
 
 
 
Define
 
 
 
Design
 
 
 
Develop
 
 
 
Debug
 
 
 
 
Deploy
 
 
Debrief
Initiate
 
Initiate ('17 - '21)
 
 
 
 
 
 
 
 
 
 
 
 
 
 
 
 
 
 
 
 
 
 
 
 
 
 
 
 
 
 
 
 
 
Define
 
Define ('22 - '23)
 
 
 
 
 
 
 
 
 
 
 
 
 
 
 
 
 
 
 
 
 
 
 
 
 
 
 
 
 
 
 
 
 
 
 
 
 
 
 
 
 
 
 
 
Design
 
Design ('24 - '25)
 
 
 
 
 
 
 
 
 
 
 
 
 
 
 
 
 
 
 
 
 
 
 
 
 
 
 
 
 
 
 
 
 
Develop ('26 - '30)
 
Develop
 
 
 
 
 
 
 
 
 
 
 
 
 
 
 
 
 
 
 
 
 
 
 
 
 
 
 
 
 
 
 
 
 
 
 
 
 
 
 
Debug ('30 - '32)
 
Debug
 
 
 
 
 
 
 
 
 
 
 
 
 
 
 
 
 
 
 
 
 
 
 
 
 
 
 
 
 
 
 
 
 
 
 
 
 
Deploy ('32 - '33)
 
Deploy
 
 
 
 
 
 
 
 
 
 
 
 
 
 
 
 
 
 
 
 
 
 
 
 
 
 
 
 
 
 
 
 
 
Debrief ('30 - '33)