City Simulation Games
With low-cost video games, you can help create the design of the City.
Benefits of City Simulators
Cities: Skylines
Cities: Skylines is a city simulation game where users build and manage their city from the ground up. Users design and layout the city themselves, or they can let the game spawn new buildings and life. Users can expand on the game's core assets by importing user-generated buildings, assets, and mods to expand the game, or they can create their own.
Minecraft
Minecraft is a Lego-style adventure game where users can create their own structures and contraptions out of textured cubes. Players can build interactive environments, large buildings, and elaborate arrangements. The learning curve on Minecraft is minimal and is probably the reason it's the best-selling video game of all time, selling over 176 million copies and over 112 million monthly active players.
Simcity
Simcity is similar to Cities: Skylines, where the player develops a city from a patch of undeveloped land, and controls where to place development zones, infrastructures like roads and power plants, landmarks, and public services such as schools, parks, hospitals, and fire stations. The learning curve is about the same as Cities: Skylines.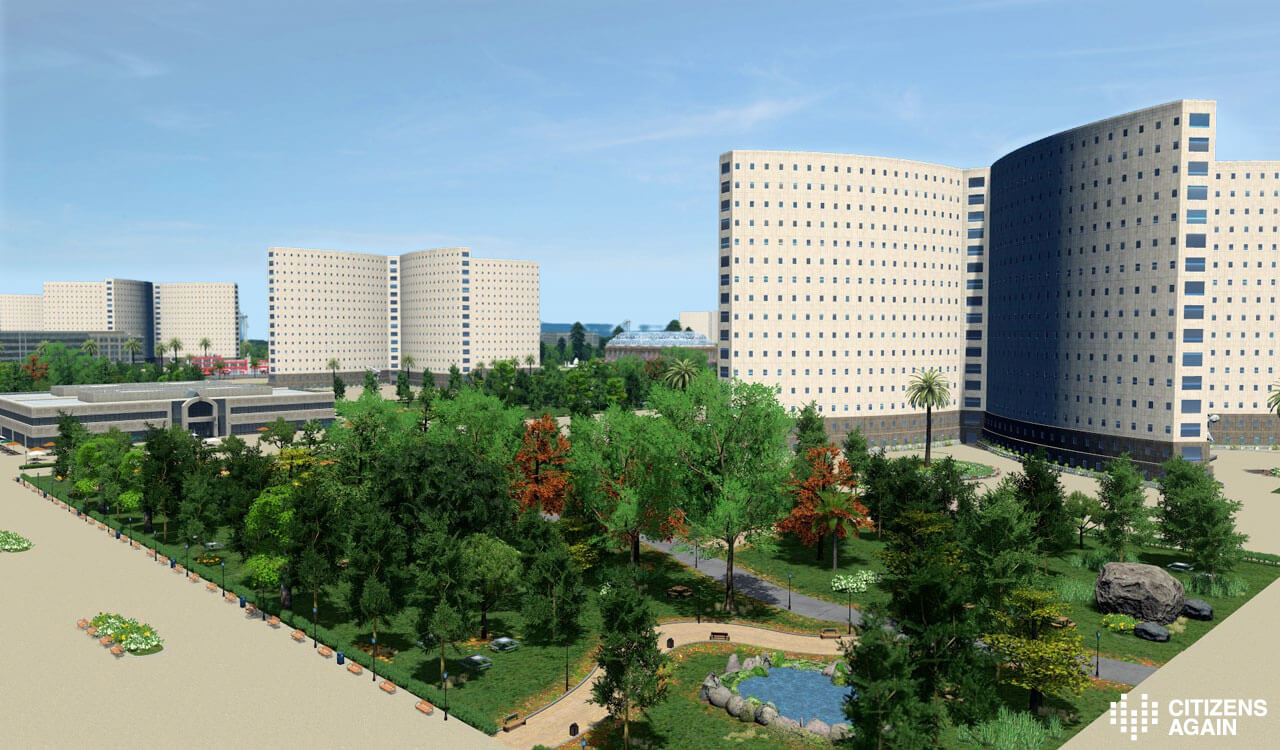 Citizens Again Pick
Citizens Again uses Cities: Skylines for city mockups. Buildings and assets used and created for the City will be made available in the game's Workshop.
The learning curve is steep to get it to do what is desired, but the outcome is fantastic. There are many training videos on YouTube, and soon, a list of curated training resources will be available on this page.
Make sure to signup for newsletter for the latest announcements.
Requirements and Resources
Coming Soon
Until then, view the City map or facilities details. Signup for the newsletter to be notified when the requirements and resources are available, as well as more upcoming features and news.