Billions Spent Each Year
With the current efforts, there is no end in sight to the growing expenditures spent on the homelessness crisis.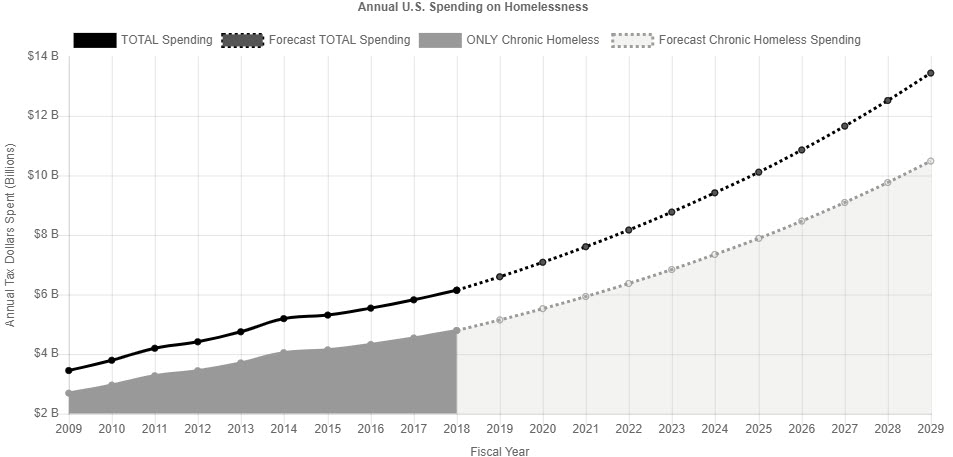 2018 Budget
$6.1B
Enacted
Avg. Annual Increase
7%
From 2009 to 2018
Previous 10 Year Cumulative
$48.6B
From 2007 to 2017
Projected 10 Year Cumulative
$92.8B
2019 to 2028
78% Spent on Chronic Homeless
The chronic homeless population accounts for only 18% of the overall homeless population, but they consume 78% of the federal homelessness budget.
Regional Spending
Many cities and municipalities raise additional taxes and bonds to supplement federal funding for combating homelessness.
Why so Expensive?
Here are just a few of the line items that get the expenditures so high.
Get notified of company news, project updates, upcoming events, and more.